What is that?.. Itsa Bobo
Glass covered in handcrafted art and sealed with a glass like epoxy for a smooth finish. Each Itsa Bobo is intended to make your eyes smile. Some Itsa Bobos will share stickers but you will never find two Itsa Bobos that are exactly the same.
It's stylish. It's glass. Itsa Bobo.
Stare at them all day long. Itsa Bobo was created to let consumers enjoy a stylish elevation. Show off your Bobo it was made to be admired. Follow the IG for new pieces.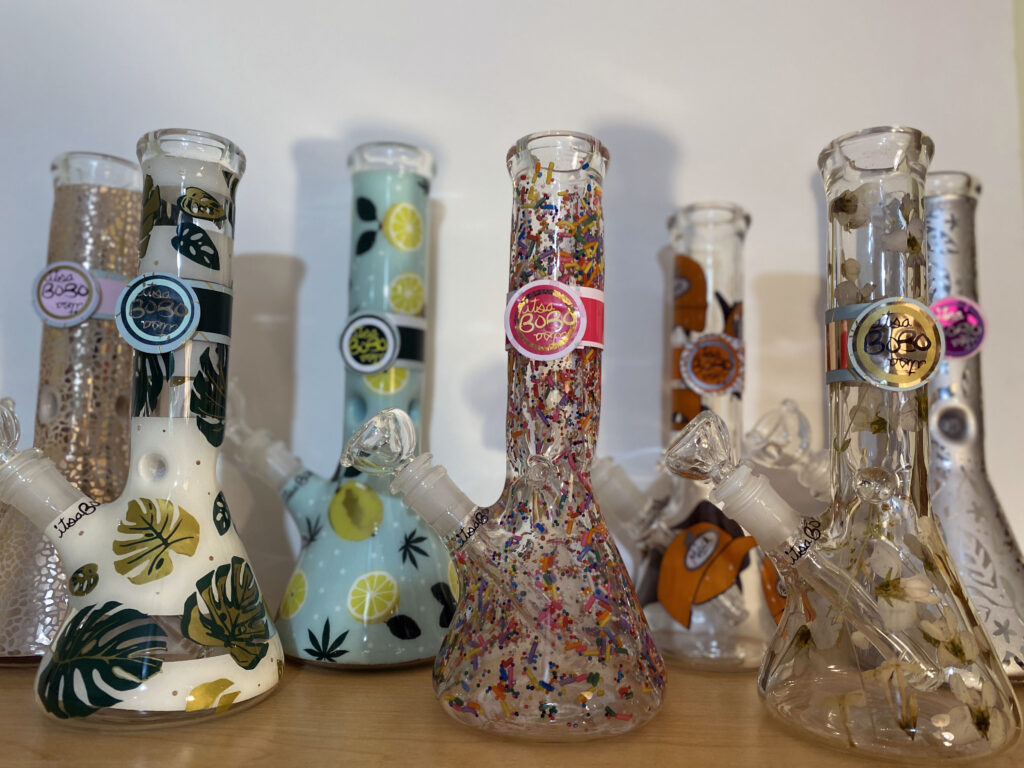 Stylish
Beautiful, lit, spicy, trendy, and always classy. Shop products to find your style.
Durable
Created around thick glass and sealed with a glass like epoxy for extra protection.
Handcrafted
Handcrafted for a completely unique look. Darling, nothing compares to an Itsa Bobo!.
One Of A Kind
Each BoBo is a one of a kind.